ACCENT is a bilingual directory designed for school communities so they can find recreational, cultural and educational resources and activities that are available in French for students in Alberta. Therefore, ACCENT creates a connection between service providers and school communities that have French as a first language, French immersion and French as a second language programs.
---
Alberta's Promise makes community investment easy. They help businesses in Alberta direct financial gifts, volunteer hours, and in-kind donations to non-profits that support the well-being of kids and their families.
---
ACFA is an inclusive community, that is to say, a community in which all can flourish speaking in French and all Francophiles are valued. Necessarily pluralistic, this community evolves according to an intercultural process transculturality, all while promoting its historical achievements. This new approach requires the establishment of a community-building project for which the ACFA, as an agency spokesman, ensure the roles of leadership and gatherer.
---
BonPatron is a grammar checker that finds common spelling errors and grammatical mistakes in French.
---
French for the Future promotes Canada's official bilingualism and the immediate and lifelong benefits of learning and communicating in French to students from grades 7 to 12 across Canada.
---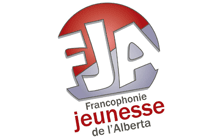 Francophonie jeunesse de l'Alberta (FJA) is a non-profit organisation that was founded in 1972. It is the voice of Franco-Albertan youth. FJA's mission is to encourage Alberta's French-speaking youth to grow.
---

The Fédération du sport francophone de l'Alberta (FSFA) is a non-profit organization at the service of all francophone and French-speaking Albertans. Their mission is to foster community development through the promotion and development of sport and physical activity in French, striving towards the acquisition of better health and wellness.
---
Voilà Learning is a Ed-Tech organization mandated by multiple school boards to create designed solutions for students and school boards using Virtual Reality, apps, gamification and online homework help. Today, our organization is proud to use a human-centred design approach to answer the need of thousands of teachers, students and parents.
---